About Polartec® Fabric
Polartec is performance you can depend on. Berkshire Blanket is comfort you can trust.
Our exclusive partnership with Polartec brings together their high-tech fabrics with our quality bedding craftsmanship. We're honored to be the only company Polartec trusts to craft blankets, sheets, comforters, and throws from their innovative fabrics.
We understand the science of sleep.
It's happened to the best of us...you climb into bed and hope to drift off to a deep sleep only to find yourself tossing and turning. You're too hot, then you're too cold; blankets on and off as you try to get comfortable. Don't shiver and sweat, put our high tech bedding to work so you can get back to dreaming.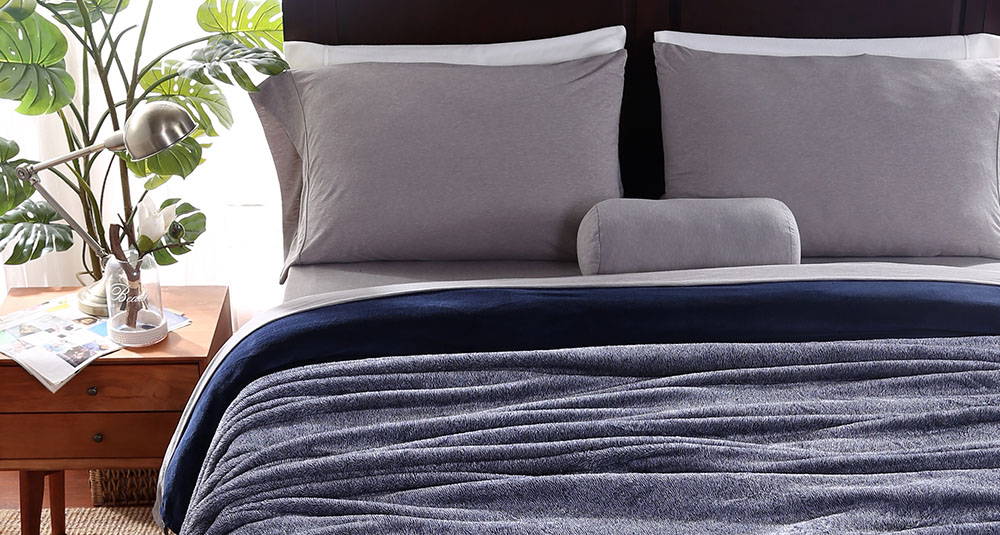 Our bedding is breathable and moisture wicking for better sleep all night, year round.
You may think that the last thing you want is a blanket or sheets that air can easily move through but that's exactly what you need.
The lightweight, breathable Polartec fabrics keep air circulating, eliminating hot and cold pockets and keeping you at a consistent temperature all night long...not too hot and not too cold. They also wick away moisture to keep you comfy and dry in any season.
BREATHES
to keep you dry & cozy all night long
REACTS
for optimum all-season comfort
WICKS
moisture away from your skin
LASTS
with strength & durability wash after wash
We're more than just fleece.
Polartec performs at the highest level and is designed to last.
Our Polartec blankets, sheets, comforters, and throws are not only built to be more comfortable, they'll keep you cozy for years to come. And keeping them in tip-top shape is a cinch.
When they need a good cleaning, simply toss them in the wash with your favorite detergent on a gentle cycle. Then dry on a low or no heat setting (check the sewn in label to see which one you need) and you're done!